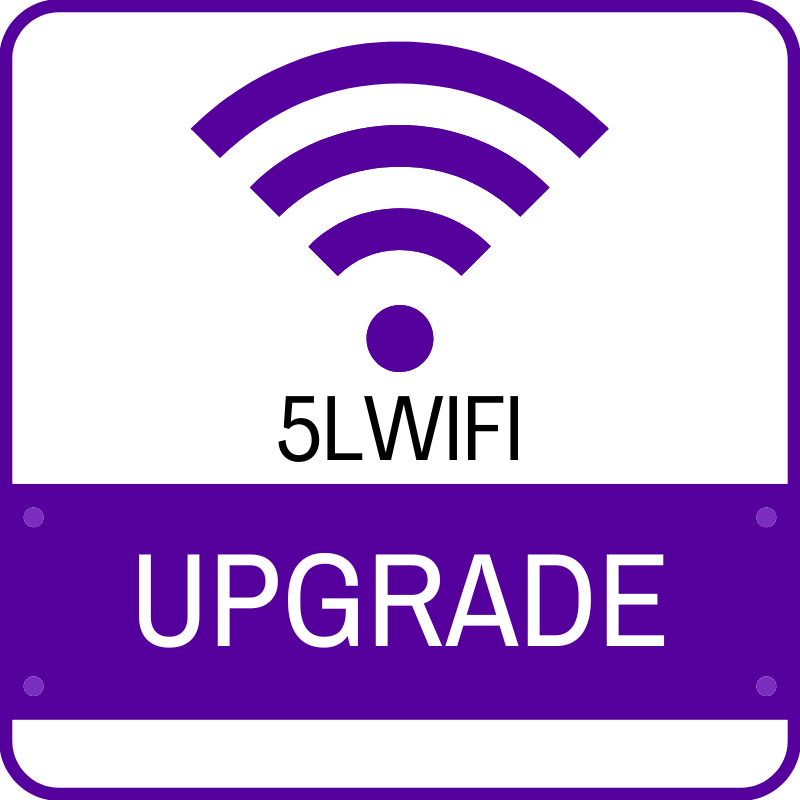 Wireless (Wi-Fi) Camera Upgrade
The 5LWiFi Camera Upgrade adds 802.11b/g wireless capabilities to any (compatible) EtherLynx Camera. This upgrade allows the photo-finish camera to capture results data and transfer it wirelessly to FinishLynx over a secure wi-fi network at the venue.
The 5LWiFi Wireless Camera Upgrade is available for the EtherLyx 2000+ (5L420), EtherLynx Fusion (5L400), and EtherLynx PRO (5L300) Cameras. Adding the wireless option to an EtherLynx camera increases mobility and ease of setup by allowing operators to capture and transfer results images without using an Ethernet cable. Results data is transferred across the wireless network directly to the FinishLynx computer where the image can be evaluated. Just setup a secure wireless router or access point and configure the network settings inside the FinishLynx software interface: Hardware Control > Camera Settings > WLAN
Wireless Camera Network Tips:
If there are other wired cameras on your results network, turn them ON before configuring the wireless camera.
Make sure all other devices on the wireless network have Power Saving Protocol turned OFF.
Confirm that the network SSID for the camera matches the SSID of the Access Point.
Make sure no other wireless device can access the wireless results network used by your cameras.