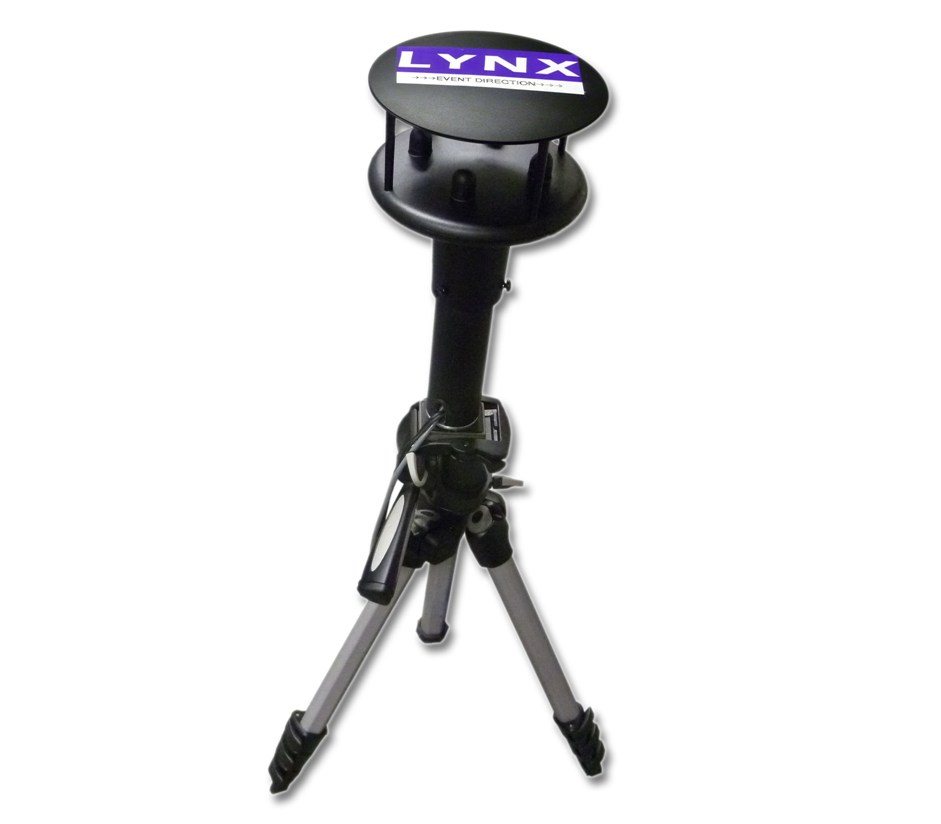 Ultrasonic Wind Gauge
The Lynx Ultrasonic Wind Gauge is an affordable anemometer that utilizes World Athletics-approved ultrasonic technology to provide accurate wind speed and direction data. The unit is a FinishLynx accessory that connects directly to an EtherLynx Camera, Connection Box, SeriaLynx unit, or computer serial port. This allows live wind gauge data to integrate seamlessly with FinishLynx.
The Lynx ultrasonic wind gauge is housed in a robust, corrosion-free polycarbonate casing. It is small, lightweight, and operates flawlessly in harsh environmental conditions. It also has no moving parts, ensuring maintenance-free operation throughout the year. The wind gauge package also comes equipped with a tripod, carrying case, and a 60 meter serial connection cable for great mobility and easy setup.
Key features include:
World Athletics-Compliant Technology*
0-60m/s (116 knots) Wind Speed
Direct RS232 connection to FinishLynx hardware
Maintenance-free and Corrosion-free Design
Comes with Tripod, Carrying Case, and 60 meter Connection Cable
*World Athletics Technical Rule: 17.8/17.9 ~ Wind Measurement

17.8 All wind gauge equipment shall be manufactured and calibrated according to international standards. The accuracy of the measuring equipment used in the competition shall have been verified by an appropriate organization accredited by the national measurement authority.

17.9 Non-mechanical wind gauges shall be used at all International Competitions under paragraphs 1.1 to 1.8 of the International Competition definition and for any performance submitted for ratification as a World Record.
Wind Gauge Datasheets
| Name | File Size | |
| --- | --- | --- |
| Lynx Wind Gauge Datasheet | 304.9 KB | Download |
| Standalone Wind Gauge & Controller Datasheet | 364.4 KB | Download |
Documentation
| Name | File Size | |
| --- | --- | --- |
| QSG - Lynx Wind Gauge | | Download |
| QSG - Standalone Wind Gauge Controller | 222.1 KB | Download |
Weight: 0.5 kg
Dimensions: 14.2 × 16 cm
Range: 0-60 m/s
Accuracy: ±2% @12 m/s
Resolution: 0.01 m/s (0.02 knots)
Response Time: 0.25 seconds
Threshold: 0.01 m/s
Voltage: 5-30 VDC (13mA @ 12V)
External Construction: LURAN S KR 2861/1C ASA/PC
Protection Class: IP65
Unit of Measure: m/s

Related Products