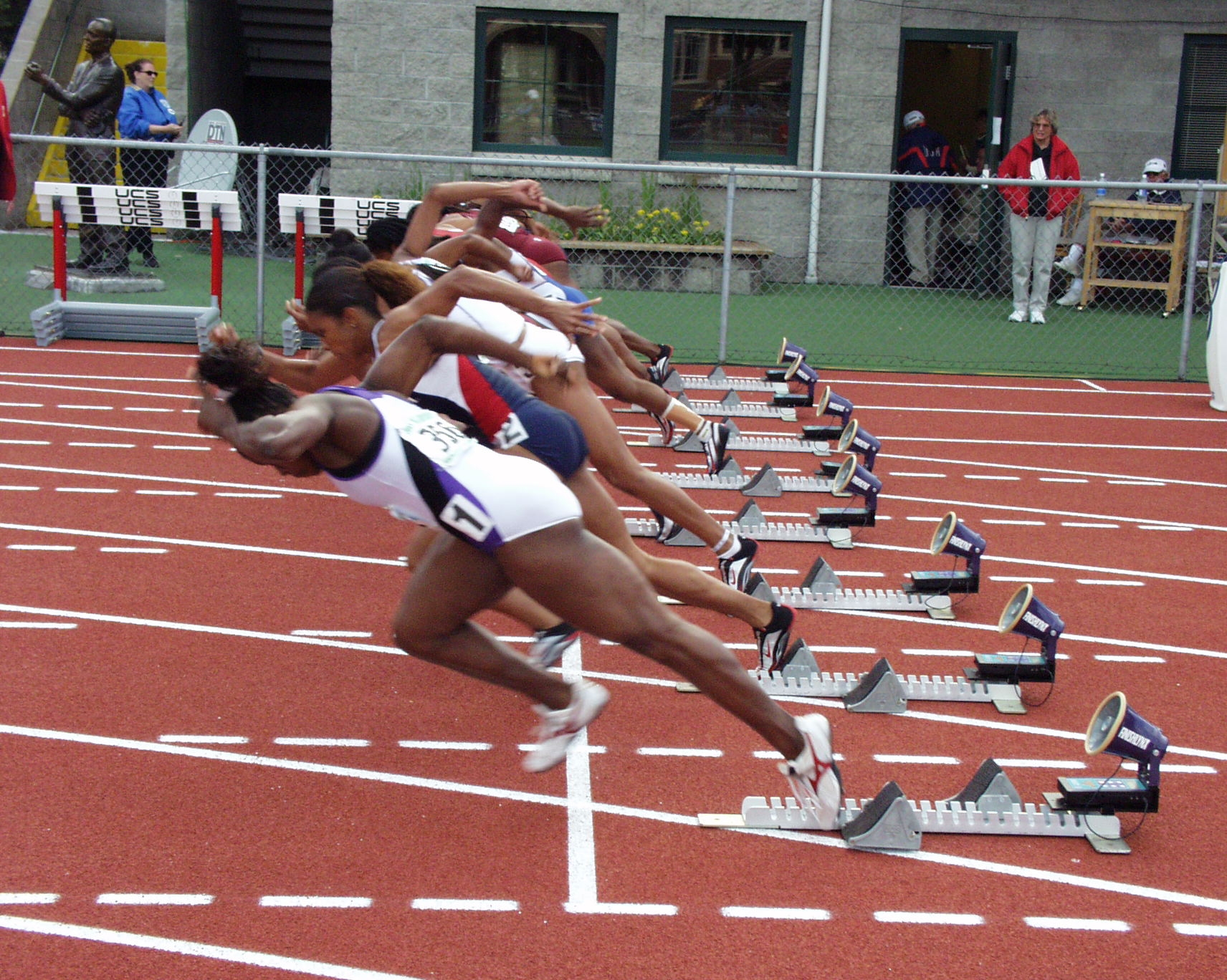 ReacTime Championship Software
ReacTime Championship Software allows users to record, analyze, and manage reaction times and relative power traces captured with
ReacTime false start analysis technology
. The software interfaces with the ReacTime Command Center to establish whether a false start has been commited (as defined by the World Athletics). The Championship software can also send reaction data directly to FinishLynx where it can be integrated with photo finish results.
"It's amazing how similar the ReacTime software is to FinishLynx. It makes teaching and using the software extremely easy." - Scott Chadez
The ReacTime Championship software imports start data from the ReacTime Command Center to a computer for analysis. While the Championship software is not required for the operation of a ReacTime Championship system, its use allows meet officials to view, analyze, and print athlete reaction data and graphs while track-side from a laptop or netbook.
Detect false starts using World Athletics standards
Accurate to 1/1000th of a second
View, analyze, and print reaction data immediately after it's recorded
Access reaction data while track-side using a laptop or netbook
View waveform graphs for every athlete
View and compare gun-to-motion time intervals accurate to 1/1000th of a second
"In competitions held under paragraphs 1.1, 1.2, 1.3 and 1.6 of International Competition definition and for any performances submitted for ratification as a World Record under Rules 32 and 34 of the Competition Rules, the starting blocks shall be linked to to a World Athletics certified Start Information System. This system is strongly recommended for other competitions.

Note: In addition, an automatic recall system, within the Rules, may also be used." –World Athletics TR15.3 (2020)

"When a World Athletics certified Start Information System is in use, the Start and/or an assigned Recaller shall wear headphones in order to clearly hear the acoustic signal emitted when the System indicates a possible false start (i.e. when the reactime time is less than 0.100 second). As soon as the Start and/or Recaller hears the acoustic signal, and if the gun was fired, there shall be a recall and the Starter shall immediately examine the reactime times and other available information from the Start Information System in order to confirm which, if any, athlete(s) is/are responsible for the recall.

Note: When a World Athletics certified Start Information System is in operation, the evidence of this equipment shall be used as a resource by the relevant officials to assist in making a correct decision." -World Athletics TR16.6 (2020)
ReacTime Datasheets
| Name | File Size | |
| --- | --- | --- |
| ReacTime Product Datasheet | 664.1 KB | Download |
ReacTime Manuals
| Name | File Size | |
| --- | --- | --- |
| ReacTime Championship 2.02 Release Notes | 150.8 KB | Download |
| ReacTime Championship 2.00 Release Notes | 173.8 KB | Download |
| ReacTime 1.20 Manual | 2.8 MB | Download |
| Spanish - ReacTime Software Manual Version 1.30 | 2.7 MB | Download |
ReacTime Quick-Start Guides
| Name | File Size | |
| --- | --- | --- |
| QSG - ReacTime Championship Setup | 2.4 MB | Download |
| QSG - ReacTime Official Starter Instructions | 12.6 KB | Download |
| QSG - ReacTime Recall Starter Instructions | 12.7 KB | Download |
ReacTime Software
| Name | File Size | |
| --- | --- | --- |
| ReacTime Championship Software 2.04 | 1.8 MB | Download |
| Spanish Language file for ReacTime Championship Software | 33.3 KB | Download |
Product Version: 3.6.4

Related Products