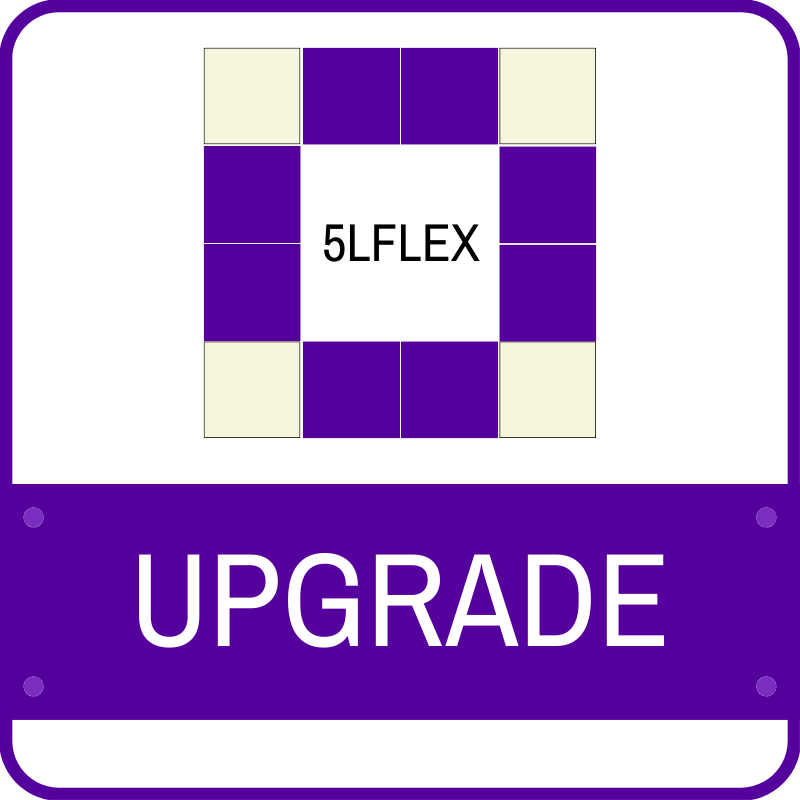 FLEX Camera Upgrade For EtherLynx Fusion
The FLEX Option for the
EtherLynx Fusion Camera
(5LFLEX) increases the maximum range of pixel heights and image resolutions for photo-finish captures. The FLEX option increases the maximum frame rate from 2000 fps to 3000 fps (at 900 pixels) and maximum image height from 1000 pixels to 2,700 pixels (at 1000 fps). See the table below for more information.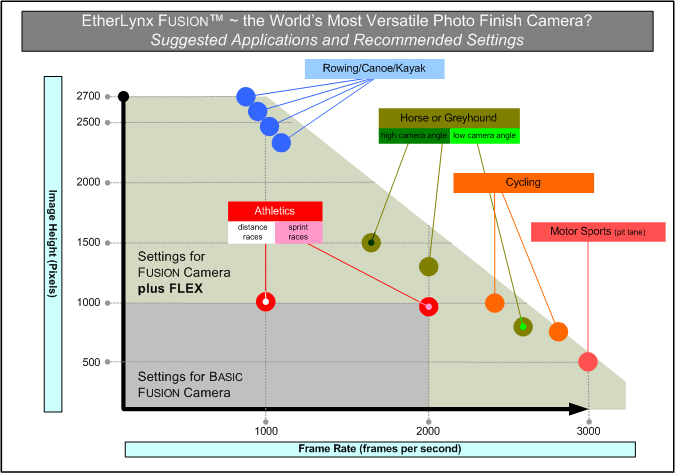 The Fusion base configuration produces color images in over 2 million colors at up to 2000 frames per sec and 1000 pixels of image height. With the FLEX option, the camera's image resolution capability increases dramatically, capturing up to 3000 fps with 500+ pixels of image height; or up to 2700 pixels of image height at 1000+ fps.
The FLEX option makes the Fusion camera especially valuable for high-velocity applications like motor sports and cycling, and wide finish line applications like horse racing, rowing or paddling events. Along with the EtherLynx PRO, the Fusion completes a line of products that is well suited to meet the varied and often difficult field conditions of motor sports, cycling, skating and horse racing venues.
Technical Specifications

EtherLynx Fusion

EtherLynx Fusion with FLEX

Maximum-Frame Rate
2000 f/s
3000 f/s (at 900 pixels)
Maximum Image Height
1000 pixels
2700 pixels (at 1000f/s)
Recommended Applications

1600 f/s x 1000 pixels Athletics distance races
1000 f/s x 2000 pixels Athletics sprints, Cycling, & Skating

Up to 3000 fps x 900 pixels – Suitable for low camera angles of fast moving objects – like Cycling, Motor Sports.

Up to 1000 fps x 2700 pixels – Suitable for high camera angles and/or wide finish lines – like Rowing or Canoe/Kayak or Horse Racing

Maximum Time Resolutions
5/10,000th second
3.3/10,000th second
Related Products