FinishLynx is Fully Compatible with Windows 10
Since the release of Windows 10 in July 2015, our tech support team has received many questions about its compatibility with FinishLynx. We're pleased to announce that the FinishLynx timing software and its components are fully compatible with the Windows 10 operating system.
If you want to upgrade your primary capture computer from Windows 7/8 to Windows 10, there should be no problems using the FinishLynx software to time races. However, there are some settings that should be double-checked after upgrading your operating system to Windows 10+. This includes changing the Windows power management settings, checking the firewall exceptions, and updating drivers for 3rd party hardware like USB-to-Serial Adapters.
Prevent Ethernet Issues by Disabling Windows 10 Power Saving Mode
Some users have reported issues with the ability of the Vision Power-over-Ethernet camera to load inside FinishLynx. Often, users will see the camera load within the software, only to have it red-line within moments. A simple fix to the power management settings of the Ethernet port can solve this issue. Please see the post below on how to disable power saving mode in Windows 10:
www.finishlynx.com/windows-10-ethernet-reliability/
USB-to-Serial Adapter Compatibility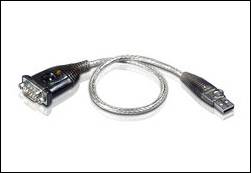 If you are upgrading from Windows 7 or an earlier version of Windows, we recommend that you update your computer's USB drivers to ensure compatibility with the ATEN (UC232A), Prolific,  Sabrent, and other USB-to-serial adapters. All FinishLynx systems ship with the ATEN UC232A USB-to-serial adapter. As of July 2018, the latest version of the ATEN Windows driver is 1.0.084. You may also visit the ATEN website to see if any newer drivers have been released since this posting. Read more on Windows 8 driver compatibility
KEYLOK USB Dongle Driver for Windows 10
Some customers running Windows 10 may need to update the drivers for their KEYLOK USB Dongle. An older version of the KEYLOK drivers is included with both the ResulTV and NetExchange software. If you are experiencing issues with either of those programs while running Windows 10, we recommend you install the latest version of the KEYLOK dongle software. As of this posting (02/02/2016), the latest drivers were released on January 16, 2016. You can check for newer versions directly on the KEYLOK website.
We work with partners and customers to ensure that FinishLynx is rigorously tested with new operating systems. But as with any software, updates and security patches may introduce new bugs. If you notice any issues while operating FinishLynx on a Windows 10 device, please contact tech support with details about your problem, settings, and device. Customer bug reports are invaluable in discovering and patching issues that could potentially affect thousands of Lynx users.
Happy capturing!
PS, have you joined our FinishLynx Timers Facebook Group yet?