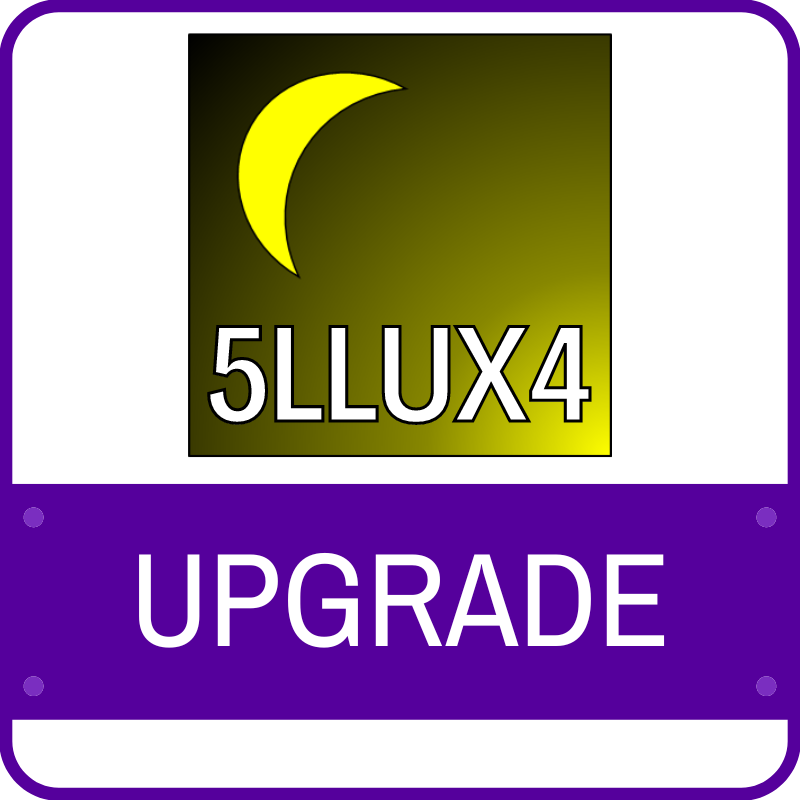 LuxBoost Low-Light Capture Upgrade
LuxBoost is an upgrade for the EtherLynx Vision and Vision PRO cameras that significantly amplifies the brightness to enable high quality photo-finish captures in low-light conditions. Nighttime or dusk events that were once too dark to capture and evaluate can now be recorded with ease thanks to LuxBoost.
Note: LuxBoost is only available for the EtherLynx Vision and EtherLynx Vision PRO cameras. It is not compatible with any older model EtherLynx camera models. There are 2 versions of this add-on: LuxBoost4 (4x more light) and LuxBoost8 (8x more light). LuxBoost4 is a standard feature on the Vision PRO camera.
While all sports timing cameras are limited by the amount of available light, adding the LuxBoost upgrade to the Vision camera drastically improves your ability to capture races at twilight meets, dark indoor venues, and other scenarios where natural light may be less than optimal. Below is an example of how LuxBoost enhances the available light during photo-finish captures. This creates in a much clearer and brighter image that makes it easy to evaluate races in dark conditions. It's important to note that this brightness is not simply added to the image after it is captured. LuxBoost actually increases the amount of natural light inside the camera sensor during the capture process so it produces richer and clearer finish line images in difficult conditions. This is just one reason why the EtherLynx Vision is our most advanced photo finish camera ever.
The photo finish images below were captured at a real twilight track meet at around 8pm. There were two EtherLynx cameras mounted together and recording with comparable settings. The top image was captured by an EtherLynx 2000+ camera, while the bottom was captured by an EtherLynx Vision with LuxBoost enabled. The difference is clear. LuxBoost allows timers to capture clear, readable FinishLynx results images later than ever before.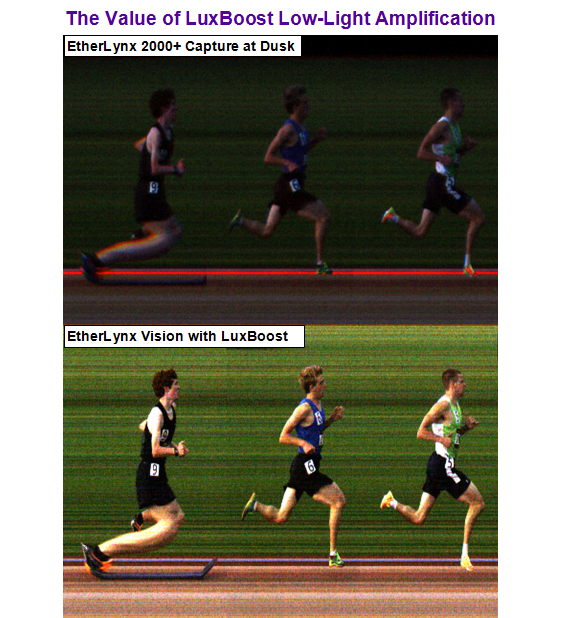 Product Version: 3.5.3

Related Products