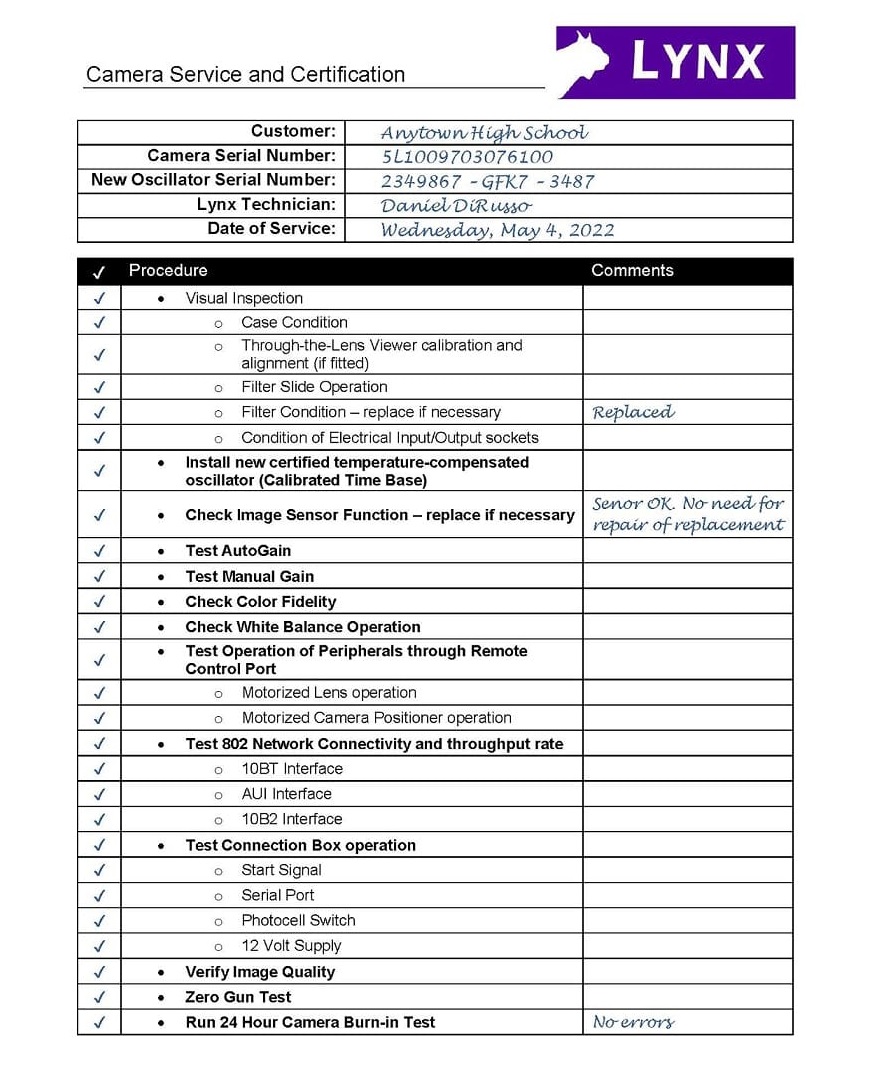 For the ninth year in a row, we are holding a Summer Promotion for all our U.S. customers. We're offering substantial incentives to those who upgrade their FinishLynx systems during the summer months. With U.S. high schools and colleges closed for summer vacation, things are much quieter here at our office in Haverhill. That means our support team and technicians have more time to spend on testing, upgrading, and recertifying FinishLynx cameras to make sure they're working flawlessly for your next event. This year, the four promotions include:
Camera Upgrades
Extended Warranties
IdentiLynx Packages
Scholastic to Bronze Upgrades
Have you considered adding one of our popular camera upgrades like Color, Timing, High-Resolution, or FLEX? Have you been looking to buy an IdentiLynx head-on video camera? Or maybe the warranty on your EtherLynx camera has expired and you'd like to add a couple more years of protection? No problem. Now is the time to make your upgrades. Because when you purchase one of the applicable upgrades this summer, you'll also receive a free bonus, like free Camera Service & Recertification or Free Standard Shipping.
The 2013 U.S. Summer Promotion runs from June 1 until August 31. Contact our Domestic Sales team to request the current status of your system, cameras, or warranties. See below for additional details on the promotion options available.
[button link="mailto:domsales@finishlynx.com?subject=Summer%20Promotion" color="#55009c" text="light"]Email Domestic Sales Now[/button]