April 1, 2017 — We're pleased to introduce two new products to the Lynx catalog: the HoloLynx Virtual Display Board and the High-Tech Disposable Camera Covers. With your suggestions and input, we believe we've really outdone ourselves here.
HoloLynx Virtual Display Board
Do you wish you could display results like a pro but just don't have the money or space to do so? Or maybe you're just looking for something with a bit more 'wow-factor' to truly set yourself apart from the competition? Look no further! The HoloLynx Display is your answer. Whether you're plagued by dim lighting at an indoor meet or are a timing company that just doesn't have the space or man-power to lug around a few scoreboards, the HoloLynx is for you. It boasts many impressive features including adjustable brightness, high-resolution images, and a wide-angle view option. The HoloLynx is extremely portable (just one small disk) and user-friendly. Similar to our Video Display Module, HoloLynx plugs directly into the camera's HDMI port—and with the push of a button, you're in business. Plus, the optional wireless upgrade makes the unit Wifi-enabled, providing better range and placement flexibility.
The HoloLynx is compatible with Vision-series cameras and can even display live video using the IdentiLynx. The high resolution holograms really add a sophisticated touch to any race (especially those captured with the new Vision PRO). Bring your equipment into the future of race timing!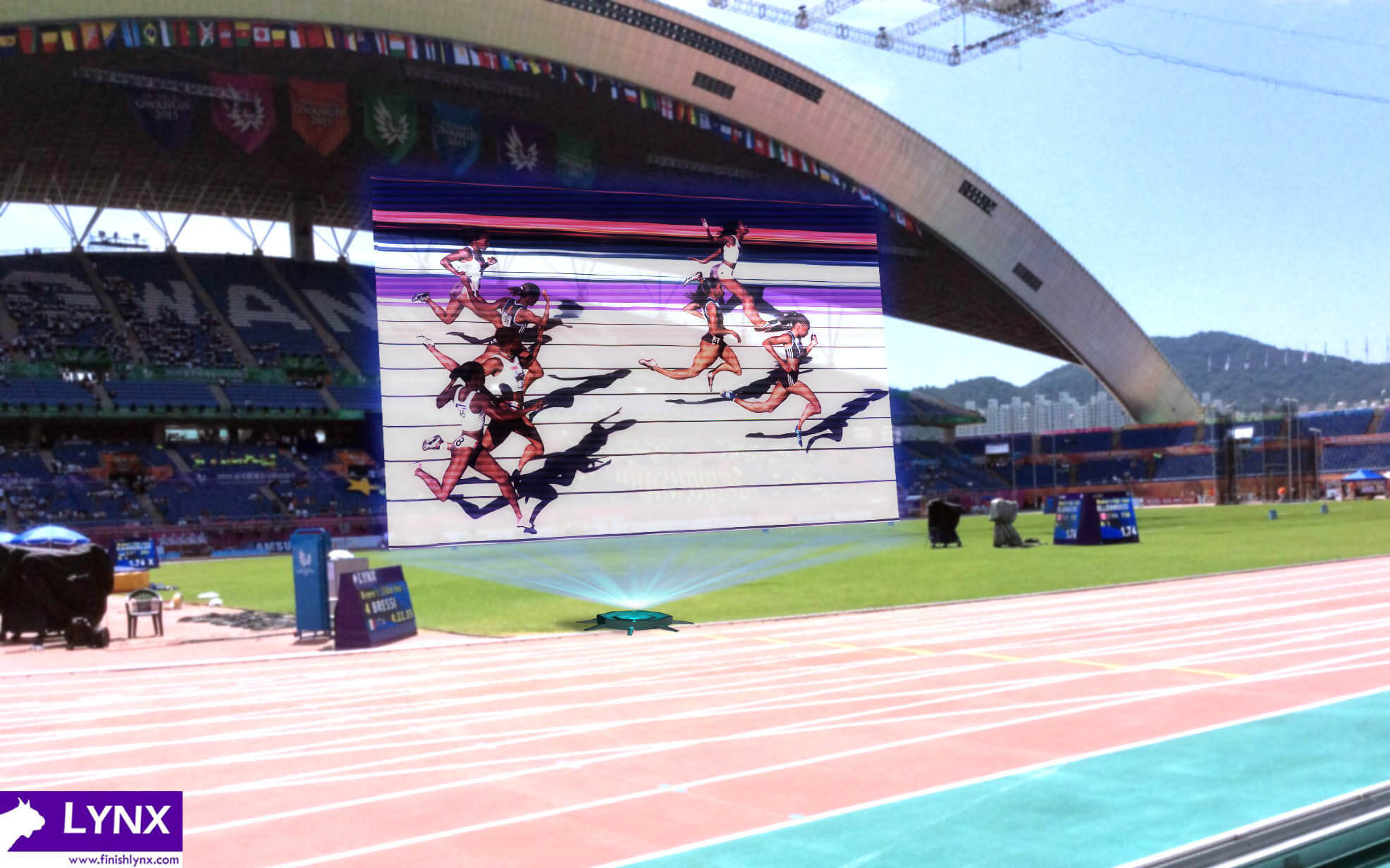 High-Tech Disposable Camera Covers
FinishLynx timers of the world rejoice! Timers often disagree about the best method for protecting their hardware from the elements. We even have our own blog post discussing the many tools timers use to keep their cameras safe and dry, which includes everything from Tupperware containers to standard rain covers. While we believe our current covers do a superb job, we have been racking our brains to create the ultimate solution for camera protection. We put our top engineers on the task and are thrilled to announce the result of many hours' worth of brainstorms: The Lynx High-Tech Disposable Camera Cover
See some of the amazing benefits below: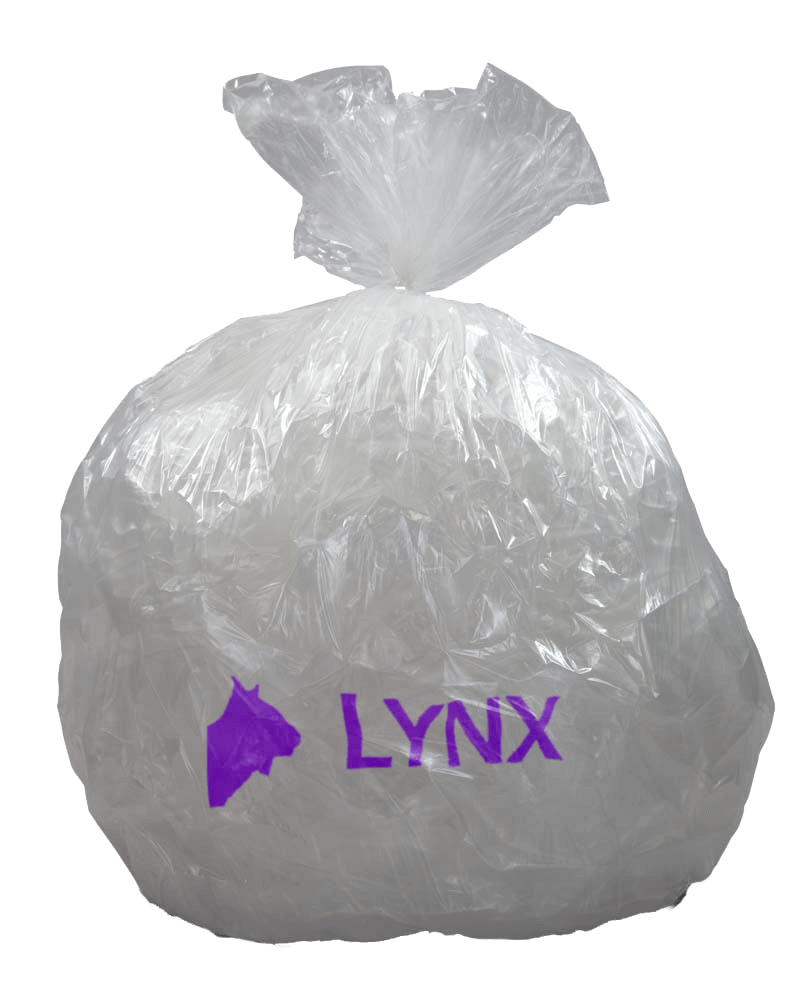 Protects against extreme moisture and precipitation
Adjustable to fit any size Lynx camera
Hand-made from recycled materials
Dishwasher-safe, hydrophobic design
Moisture-wicking technology prevents mold
Lightweight, compact, and easy to transport
20 per box – or buy in bulk to save on shipping
Reuseable up to 7 or 8 times!
Definitely not just trash bags
[hr_invisible]If you haven't guessed, April Fools! Please re-share on social media if you enjoyed! :)