As we approach the end of 2019, we can't help but think about all that we have achieved this year. Lynx continues to provide the quality and support that you, our community, need and deserve. Reflect on the past year with us by taking a look at what happened over the course of 2019.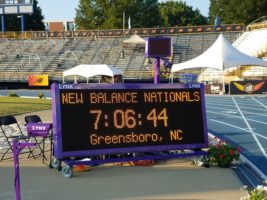 6/2019 New Balance Nationals (Greensboro, NC)
In June, two Lynx tech support team members traveled down to Aggie Stadium in North Carolina with Flash Results. At this event, the nation's best high school runners, jumpers, throwers, walkers, and relay crews competed for an exciting four days that marked the 28th year of the New Balance Nationals Outdoor competition. Even more exciting, our IsoLynx player tracking technology was implemented alongside FinishLynx equipment! By combining IsoLynx with FinishLynx, the event displayed the speed and estimated finish times of the racers. This is just a sneak peek of what this new system has in store for the sports technology industry!
8/2019 Pan American Games (Lima, Peru)
Once again, a tech support team member traveled to work alongside Flash Results, but this time it was for the 2019 Pan American Games. 747 athletes from 41 countries across the globe participated in the Athletics portion of this event. There were several 3-sided Lynx LED displays positioned throughout the field, displaying information to the entire crowd. Want to see the action? View the full Facebook Album here.
10/2019 Office Updates (Haverhill, MA)
Upgrading our headquarters began in October of this year after receiving some polite feedback that our old sign was much too weathered and faded. So, we decided to spruce up the place a little bit! Installing a new exterior sign was just the beginning. In November, new cubicles were added, and the office space was renovated. We are loving the new renovations, but it does not end there. We will have even more updates through the upcoming months- stay tuned!
11/2019 International Conferences & Trade Shows (Cologne, Germany – Manchester, England – Tomaszów Mazowiecki, Poland)
November was a very busy month for our Director of International Sales, Paul. He started November in Cologne, Germany for the FSB Trade Show. He was joined by our CEO and Director of Marketing to catch up with some partners and meet with new people to talk about the latest in sports technology. Paul then made his way to Manchester, England for a photo-finish conference with HS Sports at the Etihad Campus. He then finished up his trip in Tomaszów Mazowiecki, Poland for a Conference with Domtel Sports Timing. It was so amazing to speak with members of the sports timing community from different places around the world.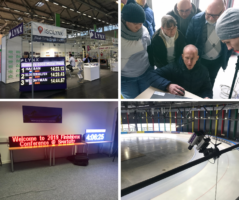 12/2019 National Athletic Directors Conference (National Harbor, MD)
This is definitely something we look forward to every year! The National Athletic Directors Conference was held in National Harbor, Maryland this year. Our Sales and Marketing departments flew down to speak with Athletic Directors from around the country. It is always a blast to explain how FinishLynx can make track timing a million times easier for any school.
2019 Technical Support Overview
FinishLynx 10.12- Did you catch the new FinishLynx software version that was released 8/14/2019? If not, be sure to update your software to enjoy features including:
Automatic Exposure Control (AEC) which is a Vision PRO feature meant to optimize focus adjustment
Camera White List Management which makes it possible to run concurrent FinishLynx sessions on a single network, each session controlling specific cameras
Group Training
Our fantastic technical support staff always keeps busy! If they are not diagnosing issues over the phone, or responding to your emails, they can be booked for new user training sessions. Our tech guys traveled to and met up with Lynx users in places like Texas, Pennsylvania, Arizona, and more. What better way to learn than from the experts themselves? If you would like to experience this hands on training with the Lynx technical support team, please fill out a form to learn more.
Support Videos
2019 brought 4 new tutorial videos to our YouTube channel and Support Videos page. Is there anything that doesn't have a video that you wish it did? Let us know!
New videos included:
Top 5 Social Media Posts of 2019
Here at Lynx, we like to keep it fun. We want to interact with our community, and keep you up to date on all of our company happenings. That is why we value posting on social media so much. It lets us see what all of our customers are up to, and how they are using FinishLynx equipment, which makes for some pretty cool re-shares on our accounts! Thanks for that, by the way. We love being tagged in all of your amazing, cool, beautiful, funny, rare shots. There is no better reward than seeing how our community is using our products out in the field. That is why for this blog post we decided to do a countdown of our most popular social media posts of 2019. #1 had the most reactions, comments, and engagements. Do you think you know which post it was? Let's find out!
5. What is your FinishLynx Name?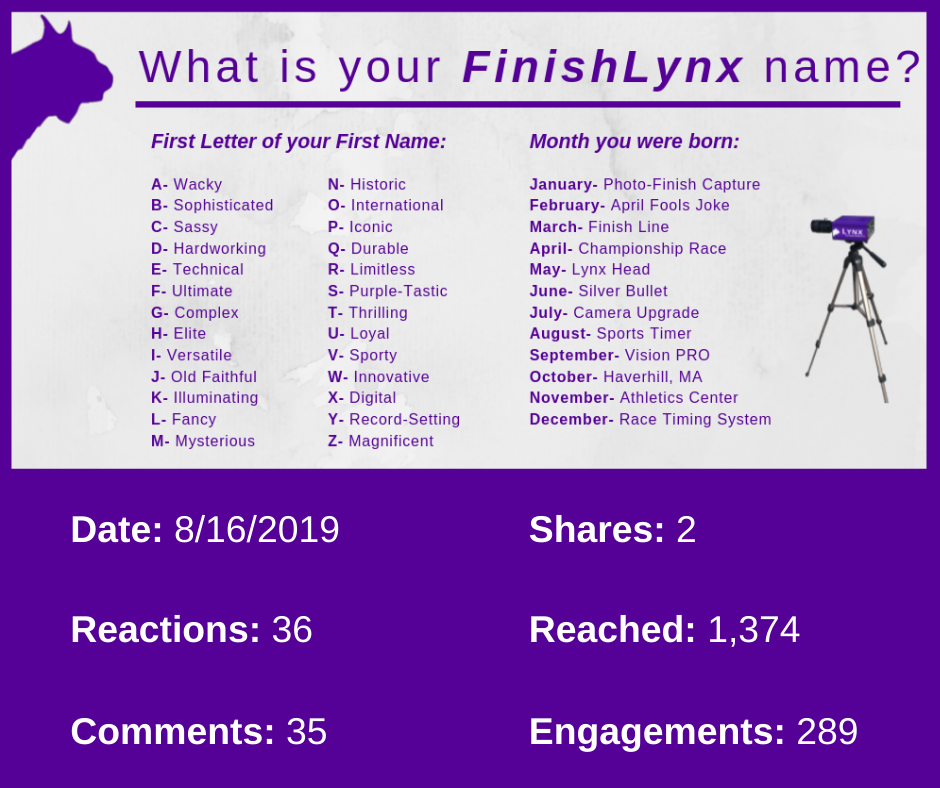 4. The Big Reveal of our New Exterior Sign: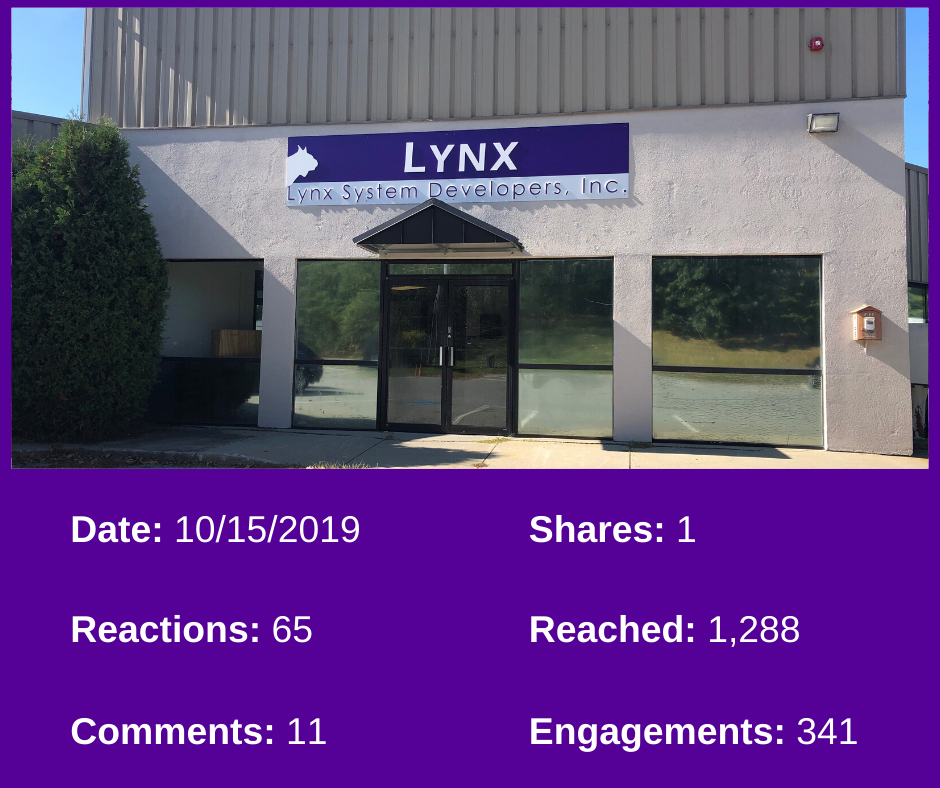 3. Dubai World Cup Vision PRO Capture: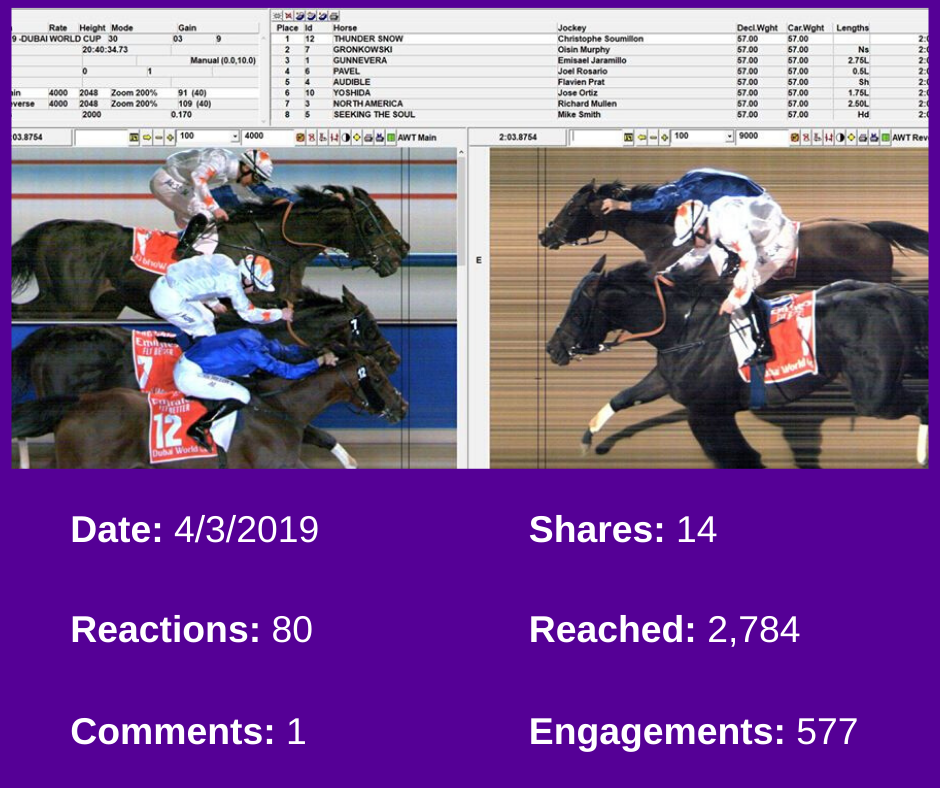 2. 27th Anniversary Celebration- 25th Anniversary Blog Post: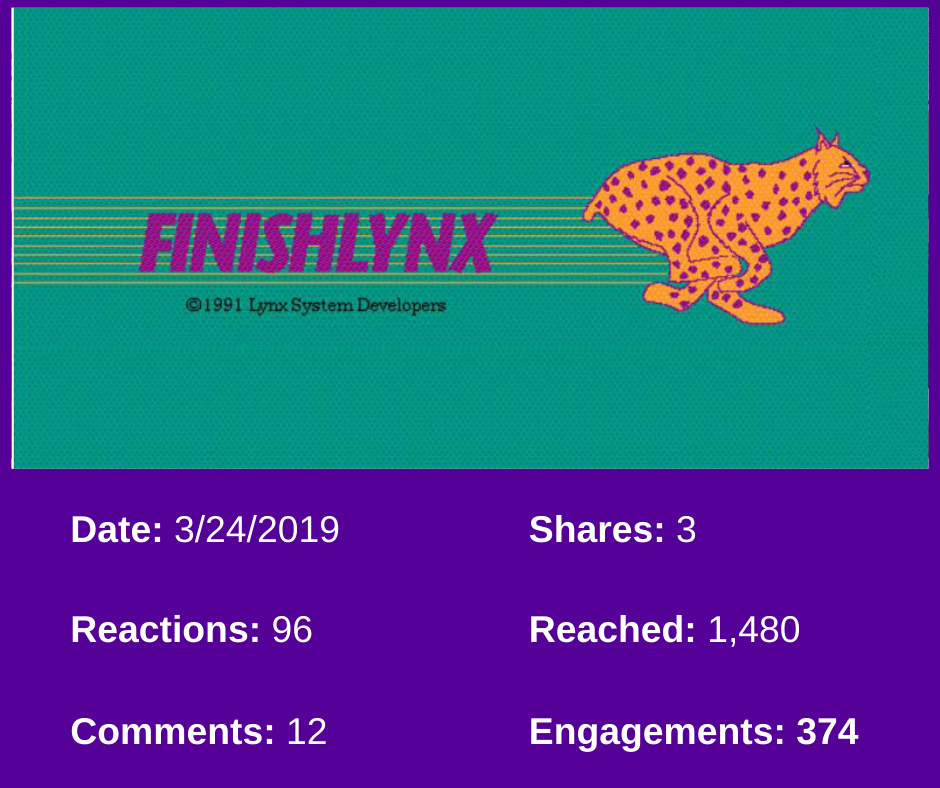 And finally… the number one post of the year… did you guess it?
1. ForceLynx April Fools Blog Post: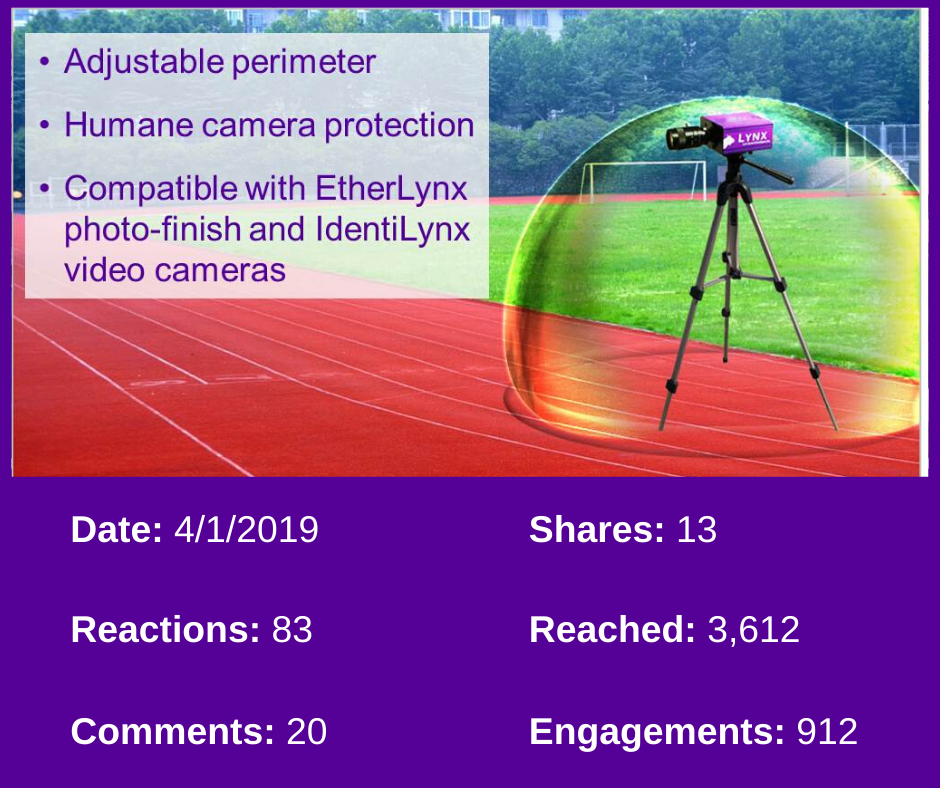 Looking Forward
Although we achieved a lot this past year, Lynx is always thinking about what comes next. It's interesting and amazing how so much can happen in just one year. We hope that 2020 will bring new and exciting content ideas that will make the FinishLynx experience all the more exciting. Please let us know if there is anything you would like to see in the upcoming year. Everything we do is aimed at benefiting our community, whether that be increasing understanding or keeping you all entertained! We appreciate your continued support of our company, and thank you for being a valued member of the Lynx family.
Connect with us!
We wish everyone a safe and happy new year! See you next decade!