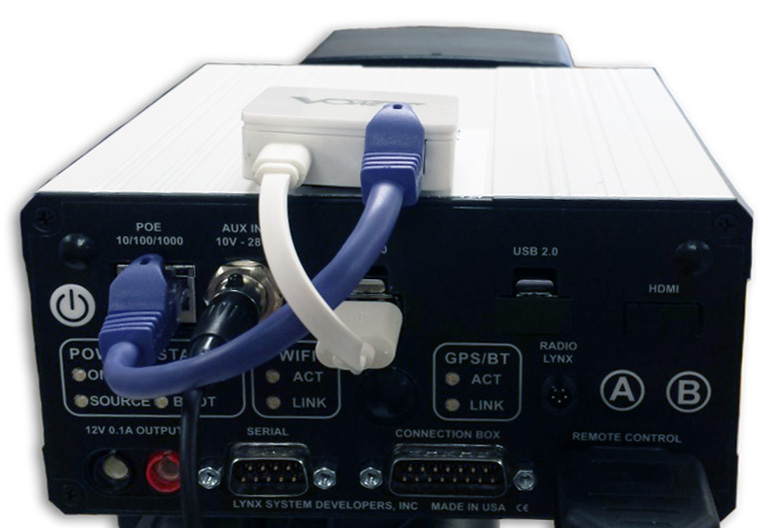 Wireless (Wi-Fi) Bridge for Vision Cameras
The wireless bridge enables
Vision
or
Vision PRO cameras
to transfer live data and results wirelessly over an 802.11 Wi-Fi connection. Wired Ethernet is always preferred for FinishLynx cameras, but the wireless adapter makes it possible to transfer data wirelessly if needed. This external wifi adapter serves as the Vision equivalent of the
5LWIFI wireless upgrade
.
The wireless bridge connects directly to the Vision camera back (via Ethernet and USB) and sits atop the camera. After connecting the external device, follow the instructions to configure the wireless network connection. Please note that the bridge requires use of the camera's Ethernet port, so traditional Power-over-Ethernet will be unavailable. You will need to power the camera via the AC connection.
Transmission rate: 300Mbps
Transfer Protocol: 802.11B/G/N
Transmission distance (direct line of sight): 100 meters
Device size : 4.4 x 4.4 x 1.4 cm
Contact us today for pricing.
Networking Hardware
| Name | File Size | |
| --- | --- | --- |
| QSG - Wireless (Wi-Fi) Bridge for Vision Cameras | | Download |
Product Version: 3.6.4
Weight: 0.028 kg

Related Products