This has been an exciting year at Lynx System Developers. As the holiday season rolls in, we wanted to take a look back to reflect on some highlights from 2017.
03/2017 | Celebrated 25th Anniversary — On March 24, 2017, Lynx celebrated 25 years since it was first incorporated in 1992. What began as a grad school project has since grown into a world-class brand. With innovation and dedication, Lynx technology changed the landscape of race timing. The fascinating story of Lynx can be found on our blog where you can learn about the first camera prototype, and the journey that led to today's success. We look forward to many years to come. 
03/2017 | FinishLynx Online Help Manual — With software that is constantly being updated, we needed to find an efficient way to also provide documentation that stays up-to-date. Our solution was to build the online FinishLynx Help Manual. Months of work and many changes went into designing and building what is now a searchable, up-to-date, and mobile-friendly version of our software manual.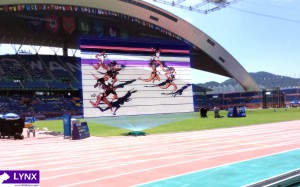 04/2017 | April Fools Products — April Fools is a day that we get to explore our creative sides each year trying to design the next joke Lynx products to add to our April Fools Catalog. This year's products included the HoloLynx Virtual Display Board and the High-Tech Disposable Camera Covers (not to be confused with regular trash bags :) ).
06/2017 | FinishLynx Timers Facebook Group — We know there is a lot of FinishLynx technical information out there and many different timing setups. We wanted to create a way to connect fellow FinishLynx operators to compare configurations, ask questions, and have access directly to Lynx Technical Support. Since its inception in July, the group has grown to 326 members (still growing weekly), and there have been 31 posts made with 119 comments on those posts. We really appreciate the support that the timing community provides to one another and hope this continues into the next year. 
06/2017 | New Tech Support — We welcomed Dave Dantino to the Lynx Technical Support team this past summer.
11/2017 | FSB Cologne — Every other year, three Lynx employees attend the international conference in Cologne, Germany. This conference is always highly anticipated as it's a wonderful opportunity to network and engage with international partners and customers in person.
12/2017 | National Athletic Directors Conference — This year's conference was held in Phoenix, AZ where more than 1,800 attendees graced the halls of the Phoenix Convention Center. This conference is always a great opportunity to meet customers face-to-face and answer any questions that those unfamiliar with Lynx may have.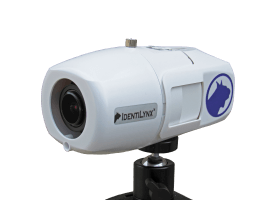 12/2017 | IdentiLynx XR+ — Released the next generation of IdentiLynx cameras. This camera includes higher image resolution, variable frame rates, and more capture modes than previous versions. There is also a P-Iris motorized lens so the Zoom and Focus can be adjusted remotely within the FinishLynx software.
Released two new software updates | As of December 2017, FinishLynx v. 10.04 is the latest version of the software. See some of the main features below:
12/2017 | Lynx Holiday Luncheon — This year's Lynx holiday party was held at Board & Brush in Amesbury, MA where employees were able to challenge their creative sides and make homemade gifts/home decorations while enjoying lunch together.
Produced and released 7 new support videos/tutorials:
Published 16 new blog posts, with an increased focus on diving deeper into technical support issues. In the next year, we're looking to continue this trend and welcome any feedback or suggestions for common support issues that could benefit from a more in-depth explanation.
Highlights: Vision Camera Instant Upgrade Codes, DIY Remote Positioner Motor Repair, IdentiLynx Troubleshooting
Looking Forward
We at Lynx are always working to improve. Whether it's releasing new software updates, producing tech support tutorial videos, or introducing new technology, there is always room to grow. In 2018, we will continue releasing new content, tools, and updates to enhance the FinishLynx experience. That includes new videos, QSGs, tips and tricks, and blog posts. We also hope to grow the Facebook FinishLynx Timers community to 1000 members so timers can connect and collaborate in real time. We'd also love to hear any ideas you have for videos, web content, or FAQs that could be beneficial to the timing community. If you have any suggestions, you can reach the marketing team directly by sending us an email.
Thank you to the FinishLynx community for another fantastic year.
Happy New Year and see you in 2018!
---
Connect with us on Social Media
Facebook: Lynx Facebook Page
Twitter: Lynx Twitter Feed
Instagram: Lynx on Instagram
YouTube: Lynx YouTube Channel