The Process
For the past few months, we've been working to create a comprehensive, updated, and functional FinishLynx manual to replace the outdated PDF version. To achieve this, we completed four major (and tedious) steps:
Input the old FinishLynx 4.0 Operator's Manual into web format and reorganize as necessary (the 4.0 manual PDF was last updated in 2001).
Integrate many years of release notes into logical categories and sections. For instance, any LapTime features from the past few years now all live in a single, consolidated LapTime section.
Remove or update any old content (SCSI, old products, etc.) and add new images where needed plus YouTube support videos where possible.
Create a site hierarchy that is both user-friendly and searchable.
The new online FinishLynx manual site has already undergone multiple testing rounds and has been reorganized more than once to provide the most functional site possible to its users. While we are still enhancing and updating the information, we hope that its inherent value can be fully appreciated as a large step up from the previous method, i.e. the PDF 4.0 Operator's Manual.
---
Benefits of the new online operator's manual:
Up-to-Date: It will constantly be updated with the latest release notes, technology, and software information — unlike the current PDF version of the FinishLynx manual which is a few years old at this point.
Searchable: The key feature of this user manual is that it's a search engine of sorts for FinishLynx information. You'll no longer need to look through page after page for the answers you're trying to find.
Mobile-Friendly: Have a question during your meet? Pull up the Online Help Manual to quickly find your solution. Use this resource across all of your devices.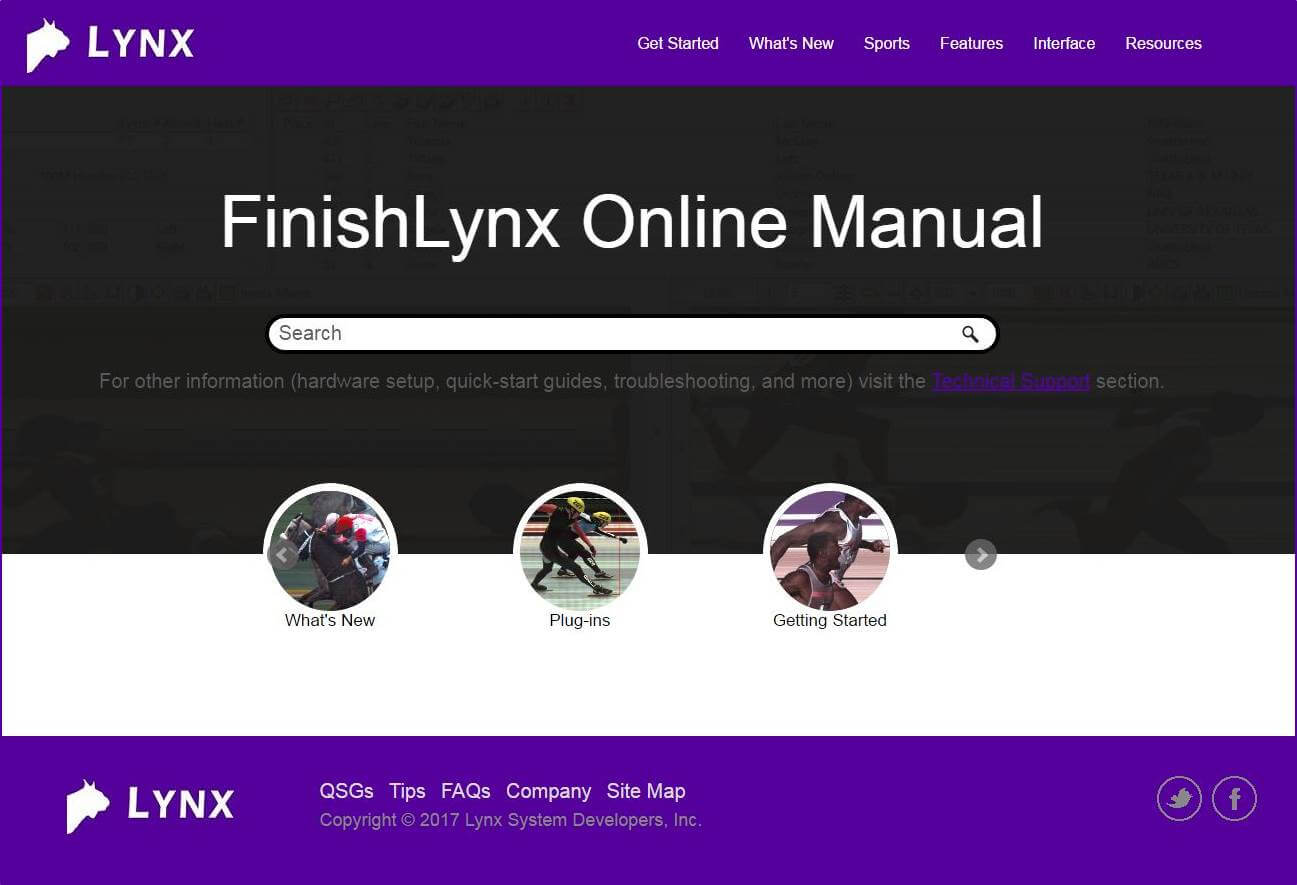 Please feel free to send any feedback to: feedback@finishlynx.com