FinishLynx is Compatible with Windows 11
Since the release of Windows 11, our tech support team has received many questions about its compatibility with FinishLynx. We're pleased to confirm that the FinishLynx timing software and its components are compatible with the Windows 11 operating system.
Known Issues (as of 03/31/2023)
Print – Since the latest Windows 11 update, FinishLynx will stop responding every second time you try to print.
We have identified a quick fix that solves the issue which requires restoring the legacy print dialog by changing a Windows registry value. Essentially, you need to create a new DWORD named PreferLegacyPrintDialog with a value of 1 under HKEY_CURRENT_USER\Software\Microsoft\Print\UnifiedPrintDialog.
Here's a video tutorial to walk you through the steps:
Advanced – for advanced users, you can open a command prompt and enter the following command:
reg add "HKCU\Software\Microsoft\Print\UnifiedPrintDialog" /v "PreferLegacyPrintDialog" /d 1 /t REG_DWORD /f
KEYLOK – Some users have reported issues with the ResulTV or NetExchange hardware key. If Windows prompts you regarding an issue with your Keylok driver, you need to turn off the following Windows security setting: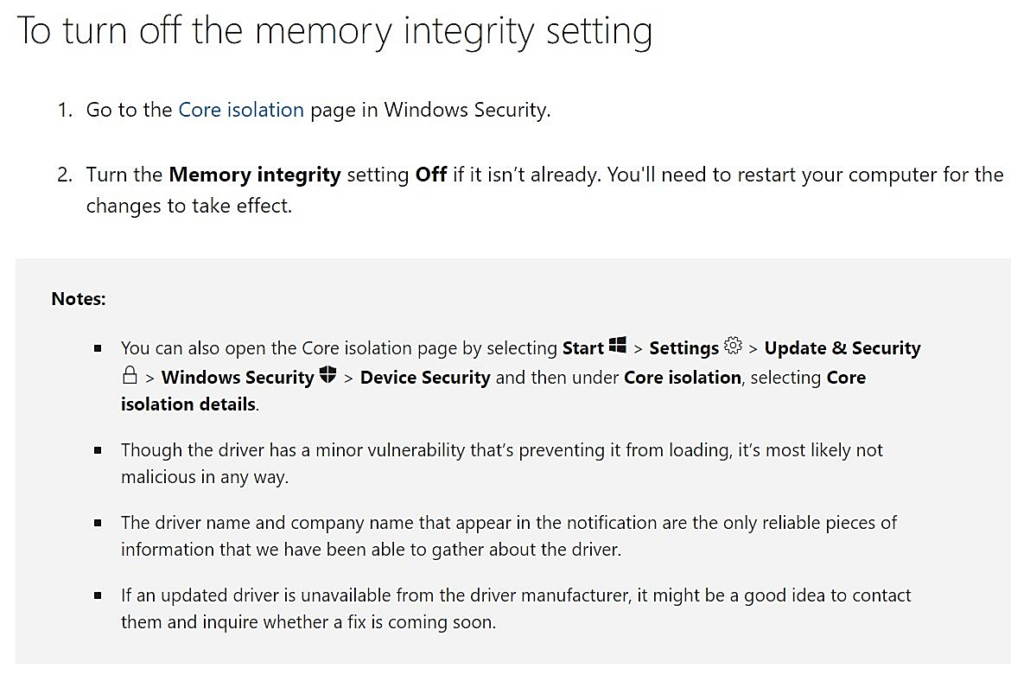 More information regarding this Windows setting can be found here.
We work with partners and customers to ensure that FinishLynx is rigorously tested with new operating systems. But as with any software, updates and security patches may introduce new bugs. If you notice any issues while operating FinishLynx on a Windows 11 device, please contact tech support with details about your problem, settings, and device. Customer bug reports are invaluable in discovering and patching issues that could potentially affect thousands of Lynx users.
Downloads
| Name | File Size | |
| --- | --- | --- |
| QSG – Windows 11 Networking | 343 KB | Download |
| QSG – Windows 10 Networking | 612 KB | Download |
Happy capturing!
PS, have you joined our FinishLynx Timers Facebook Group yet?