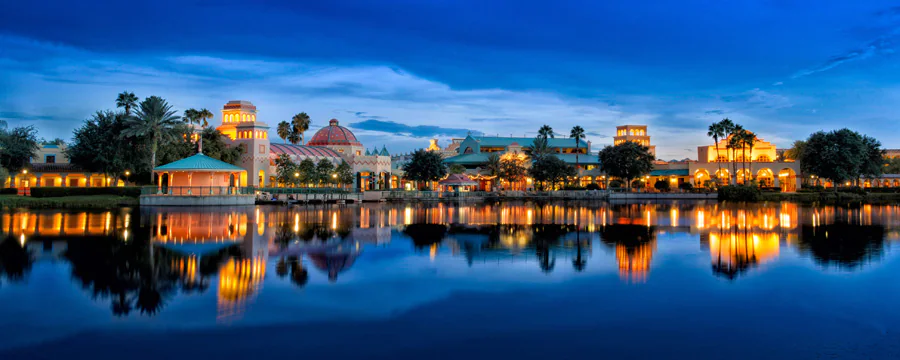 March 2018 – Disney International Partner Symposium
Lynx is excited to announce another International Partner Symposium at Disney World in Orlando, Florida. Join major FinishLynx partners from around the world as we gather to celebrate, network, learn, share ideas, and get hands-on experience with the latest Lynx technology. The dates are March 28th-31st, 2018 at Walt Disney's Coronado Springs Resort. We hope you and your colleagues will make the trip.
We have hosted similar events in the past (2008 & 2012) and believe they are an important part of building strong relationships with our partners. We hope that you can attend and will ensure the trip is a worthwhile experience for you and your guests. See below for additional information about the event, accommodations, and costs.
Registration is now closed. Attendees are encouraged to check their email to view the final schedule and itinerary. If you have any questions, please email: marketing@finishlynx.com
2018 Lynx International Partner Symposium Details
Dates
Wednesday March 28th–Saturday March 31st, 2018
Location
Disney World's Coronado Springs Resort – Lake Buena Vista, Florida 32830
Event Begins

Wednesday Night, March 28th with an Optional Welcome Dinner

Event Ends
Friday Evening, March 30th with Farewell Dinner.
Note: We are exploring the possibility of hosting an optional live demo on Saturday morning, but this is very uncertain and will depend on the availability of facilities and athletes. You are welcomed to explore the park
Lynx Pays For

1 Hotel Room (with 2 Double Beds) for 3 nights
Meals for Guests from Tuesday night to Friday night.
Note: Thursday night dinner is not supplied. Guests are invited to dine at one of Disney's many restaurants.
Resource Binder and Training Supplies

Lynx Gift Bags

1 Disney World Park Pass per person (maximum 2 per room)

Guest Pays For

Airfare and transportation to and from the resort

Dinner on Thursday night

Incidental charges incurred in hotel rooms (telephone, drinks, laundry, etc.)

Any extra hotel rooms for guests or additional nights before/after the event. Lynx has arranged discounted room rates at $189/night. NOTE: Discounted rooms rates are available for 3 days before and 3 days after the official symposium dates at $189/night. You will need to book extra rooms through Lynx so please let us know if you plan to arrive early or stay late.
Wednesday
March 28th
Thursday
March 29th
Friday
March 30th
Saturday
March 31st
Guests Arrive.

(Optional) Welcome Dinner Wednesday Night 
Day 1 of Lynx Symposium. 

Guests choose their own dinner at night 
Day 2 of Lynx Symposium.
Farewell Dinner at Night 
Guests can depart or explore the parks during the day.
Frequently Asked Questions
Q: Can I bring more than 2 people to the Symposium?
A: Yes. If you plan on bringing more than two people from your organization, Lynx will pay for everybody's meals during your stay (Up to a maximum of 4 people). But keep in mind that Lynx will only provide 1 hotel room (with two double beds) for each organization. You are welcomed to book extra rooms through Lynx at the discounted rate of $189 a night. See below for details.
Q: What if more than 2 people from our organization wish to attend?
A: Rooms can accommodate up to 4 people, but only have 2 double beds, and rollaway beds are not provided. Extra rooms are available at a discounted rate of $189 a night. Please notify us as early as possible and we will be happy to book additional rooms, and room nights. We will try our best to accommodate everybody comfortably.
Q: Will we have time to visit Disney World Attractions?
A: Yes. There will be some recreation time on Thursday evening or Saturday during the day before you depart. You and your guest(s) will receive a complimentary 1-day Disney park pass to use during your stay. We encourage you to consider either arriving a day or two early, or staying after the Symposium to maximize your enjoyment of the wonderful facilities at Walt Disney World. See below for details of extending your stay.
Q: Can I arrive early (before March 28th) or stay later (after March 30th)?
A: Yes. Lynx will pay for your room for the nights of Wednesday March 28th, Thursday March 29th, and Friday March 30th. If you plan or arriving earlier, or staying later, Lynx will be happy to reserve extra hotel accommodations on your behalf. Note: Discounted hotel room rates can only be confirmed for reservations confirmed before December 2017. Please let us know your travel dates as soon as you know them.
Q: Will I need to rent a car during my stay?
A: Only if you plan on traveling outside Walt Disney World. There are frequent free shuttle buses from Orlando International Airport (MCO) to Walt Disney World called the Magical Express. Please note that the Magical Express shuttle requires advanced booking. All transportation within the theme park is complimentary, and all seminar sessions will be held in the Coronado hotel – where you will be staying.
Q: What if I have questions not covered here?
A: If you have other specific questions about travel, accommodations, or event details, please feel free to contact us directly. For instance, if you need help with a visa, want to book additional hotel rooms, or your guests have circumstances that require special attention, please let us know and we will do everything we can to accommodate your needs.
Q: What kind of topics will be covered at the Symposium?
A: We are still in the process of creating the schedule of presenters and topics. But below are some presentation ideas that are currently considering.:

Strategic Partnerships
Getting the most out of your Vision camera
ReacTime product changes and future redesign
Various sports-specific presentations (Athletics, Cycling, Horse Racing)
Achieving Market Dominance
Lynx camera technology and product advances
Publishing live and online results
Field event managment
Scoreboards, ResulTV, and the Video Display Module
Meet Management and race scoring integration
3rd-party RFID integration
Internet Marketing/Advertising/Social Media
Growing Business in your country
Competitor trade-ins and discount programs
Emerging markets and trends
Hands-on breakout sessions
If you are interested in seeing a specific topic added to this list, please let us know. Please also let us know if you are interested in giving a presentation or leading a hands-on breakout session.
Contact Information
Email: intlsales@finishlynx.com
Phone: (978) 556-9780
We will provide additional updates as we get closer to the event. Mark your calendars!