April 1, 2022 – We've heard it time and time again…how can we keep our camera safe from the elements? There's a glare on my laptop from the sun and I don't have a pop-up tent! We've got the solution for you! TentLynx Mini-Tents are here for all your camera & laptop covering needs. These mini-tents are the durable, waterproof, hail-proof, tornado-proof (not yet tested), answers to your callings.
Worried about the Lynx purple clashing with your company's colors? No problem! For an additional fee, we'll be happy customize the color to match your brand. Want your logo on top of the flag or on the side of your tent to really let spectators know who's in charge? We can do that too. As we like to say, "We've got you covered."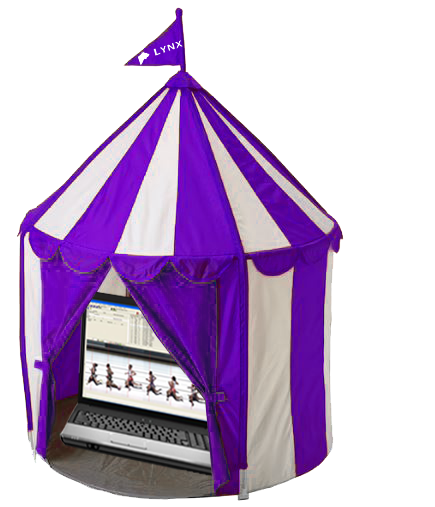 Read on to see our latest in tent technology – or tentology if you will.
1. The "This Track Meet is a Real Circus" Mini-Tent
This tent is for the service provider who isn't afraid to hide their feelings. They've dealt with one too many athletes running into the cameras, or parents hovering over the shoulder, or stray dogs infiltrating the course. Some days just feel like you're trapped at the circus, and this tent will let others know it.
(Also great for kids birthday parties!)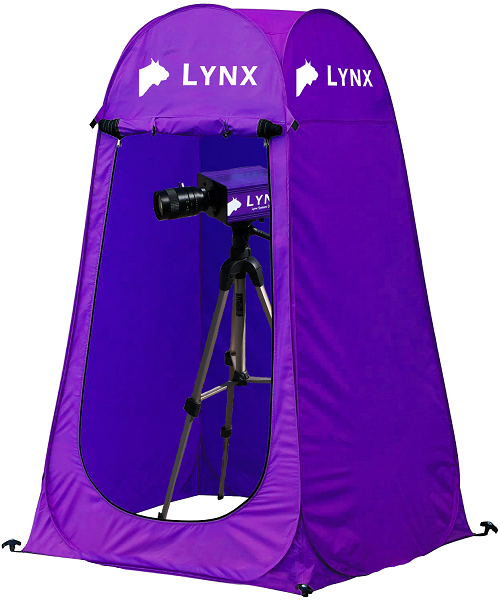 ---
2. The Extend-a-Tent
The Extend-a-Tent does exactly as the name suggests – it extends to fit your needs! Do you require a short covering for your laptop? Check! How about a taller version to protect your latest Vision PRO camera? This does that too! Simply adjust the legs to the height you need (up to a whopping 50ft!) and you're in business. No rain on your parade!
---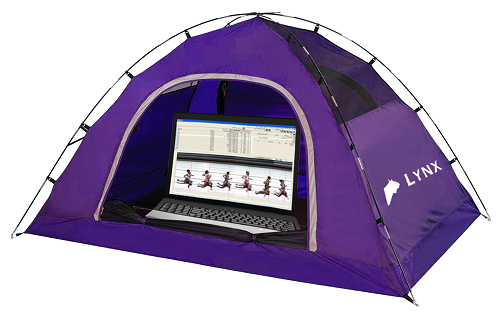 3. The "I'd Rather Be Camping" Mini-Tent
Looking for something basic that will just get the job done? This mini-tent doesn't need any bells and whistles to prove how truly rugged it is. Meant for those who understand that sometimes simplicity is the key to perfection.
As an added bonus, this mini-tent is the perfect size for your feline companion (preferably smaller than a Lynx). Treat them like the royalty they are.
---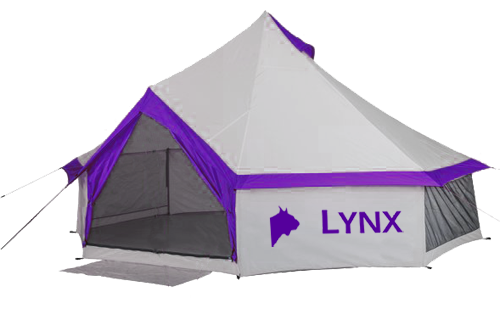 4. The "We Enjoy the Finer Things" Mini-Tent
And finally, this impressive display of wealth is our top-end model. Equipped with extra interior space for those days when you just need to get away for a few minutes. Plus this model comes with additional tie-downs for those extra gusty days. This tent lets others know you care about your business and you aren't afraid to go the extra mile.
---
We have a feeling you may have already guessed, but APRIL FOOLS! We hope you enjoyed the post and encourage you to share it if you enjoyed it.